Our award-winning projects were handcrafted in 2009 to care, nurture, unite and love ethical living. Today, we focus on collecting tree pledges to end the climate crisis and enjoy initiating community projects such as our fortnightly beach clean ups, helping the homeless, education and supporting a variety charities though our ethical awards.
Fortnightly Beach Clean Up
Meeting every other Sunday we work with our brand ambassadors and Leave Only Footprints to beach clean. With WASUP taking action place across the UK, litter picking our canals, rivers and woodlands. You can join us on a clean up by joining our newsletter for updates on events and help us continue to protect and preserve our planet.
Fortnightly helping the homeless

Every other Sunday we hand out much needed personal care items to those most in need in local communities across the UK, thanks to the help of our dedicated brand ambassadors and supporters. You can donate via our button below, so that we can purchase the items or drop off items to help us support the fantastic work that Hope for Food in Bournemouth does locally and the Just Smiles project by Newark Youth London does nationally.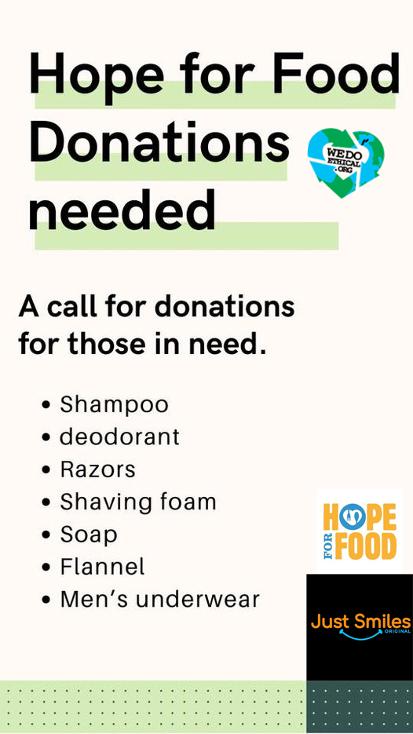 Education is the most powerful tool for change. We work with young minds through our eco schools across the UK on live projects to tackle the climate crisis. It's simple for your organisation to join our wear it green anti-fast fashion campaign and enter our ethical awards tree planting contest. Get in touch if you'd like us to work with your organisation on a new or existing project.
© Copyright 2009-2021 We Do Ethical Limited. Company No: 12846641 Privacy Policy & Terms of Service.